Today's Domestic Bliss item is from Pine Branch Designs! Pine Branch Designs is owned and operated by Cindy, who lives in live in the mountains of Western North Carolina. She and her husband make all kinds of beautiful products, but we'll start off by talking about the stellar product she sent me to sample.
First, I have to compliment her on the beautiful and creative packaging. It looks so organic, and I sincerely felt privileged to open it!
What I found inside was even better! Two Natural Cedar Wood Spa Soap Dishes. Aren't they gorgeous?
I have to tell you, I absolutely love my new soap dishes. I kept one at the sink to put my dish scrubby on, and put one up in the laundry room to rest my stain stick on. I also used the one at my kitchen sink for bar soap to see how it would work. It was awesome because it absorbs the water, and my soap dried a lot faster. This also helps to extend the life of your bar soap. It also looks so much more beautiful than a regular soap dish, because the soap doesn't sit down in there and get all grimy. It rests on top of the natural cedar and drains well. This photo better shows how it works.
You rest your soap or dish scrubby on top, and the cedar absorbs moisture, as well as drains it well through the bottom where the two slits are.
These soap dishes would also be fantastic for gift giving. If you're going to give a friend a specialty or handmade bar soap, this would be a great addition to a gift bag. I think adding this dish would really give a gift a unique spa look.
These wonderful soap dishes are handcrafted by Cindy's husband. He also makes a large version called a soap deck. I'm dying to have one of these! This one is 4"x7 1/2". I love that it holds so much!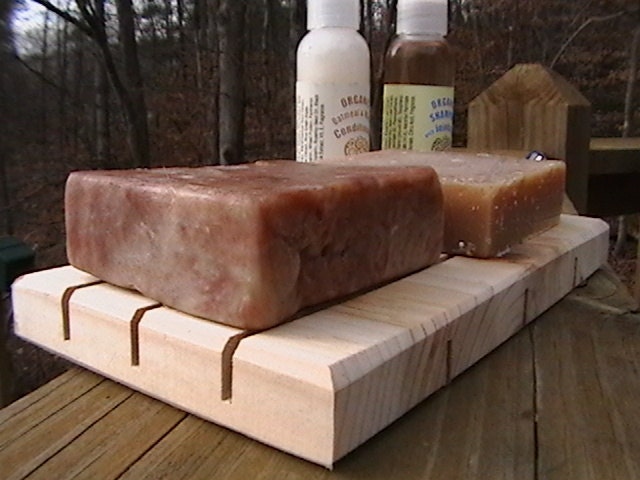 And then there's this one. My grandmother in Florida would like to have one like this for her outdoor shower. It's where everybody gets cleaned up after coming home from the beach, and it would hold all the goodies we need! It measures 6"x12".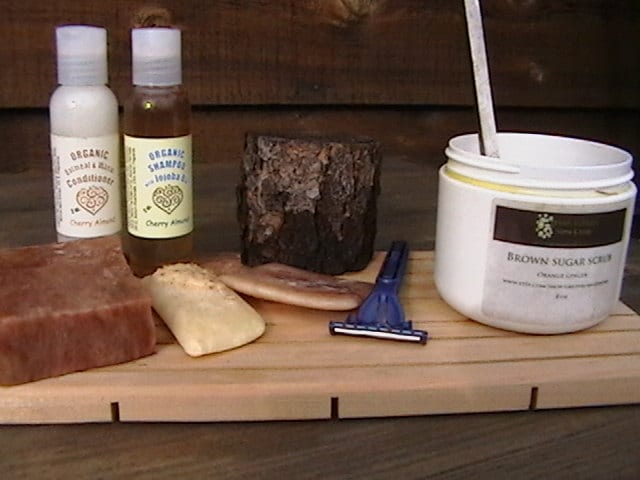 All of these products are super affordable, which is my whole goal with the Domestic Bliss Series. You can get two Cedar Natural Wood Spa Soap Scrub Dishes for only $5.00. Even the big beauty pictured above is affordable at only $14. They can also do any sizes in between, you just have to contact them and ask for a special order. And if you want to do a bunch of gift bags for a party, or want to order in bulk for any reason they cut you a pretty good deal there too.
Oh, and did I mention that each and every one of you can get a free soap dish? All you have to do is pay shipping and the $0.20 Etsy listing fee. What a genrous deal from Pine Branch Designs! Here's the link for that:
Real quickly I also want to show some pictures of other items featured at Pine Branch Designs.
Cindy makes these unique Magnetic Therapy Necklaces and Magnetic Therapy Bracelets in all different styles.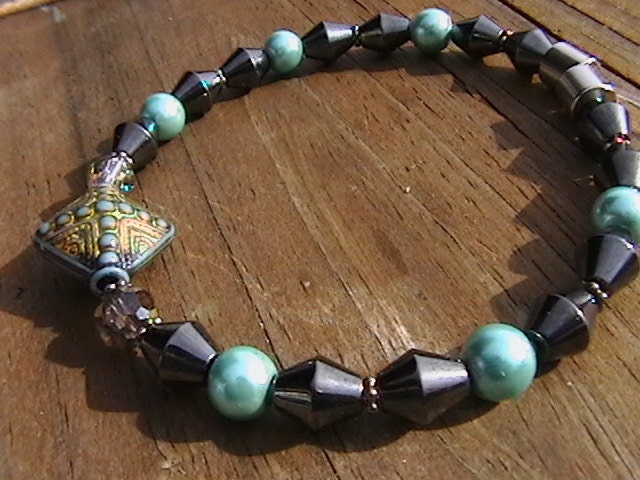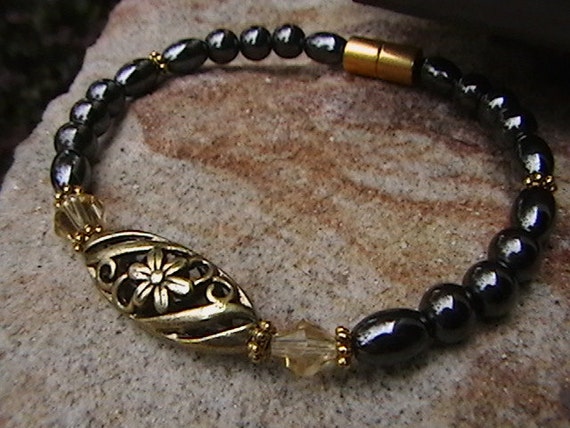 She also makes fashion jewelry and other fun accessories. I can't even begin to show you the variety, but these are a few of my favorites!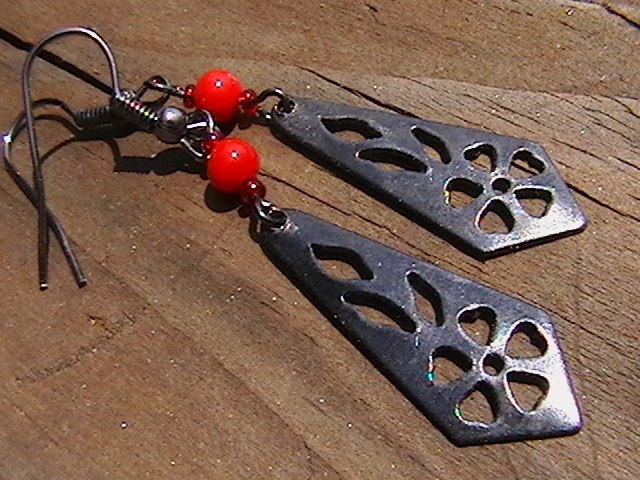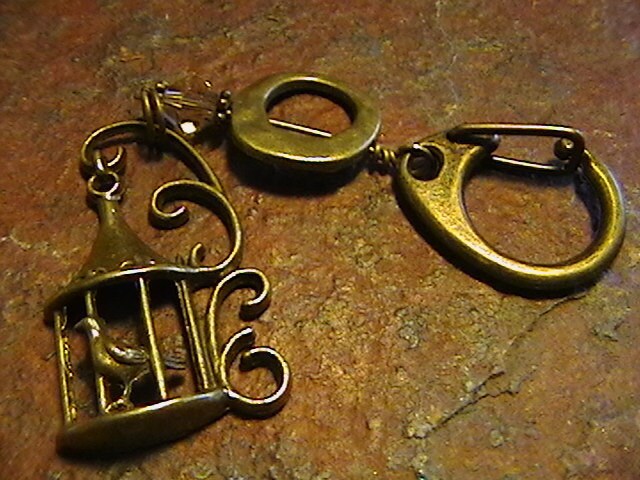 Pine Branch Designs also sells all kinds off different beads made from different materials. You really have to go check it out for yourself to see everything, I could be here all day showing you all of the items they have available!
You can see everything pictured here and more in their Etsy shop at:
Please stop by Pine Branch Designs Facebook page and tell them I sent you at:
Cindy's husbands beautiful Soap Decks can also be seen at The Knotty Termite on Facebook at:
Thank you again to Cindy and Pine Branch Designs for the opportunity to sample and feature your products. It was truly a pleasure!